Annually, residents of New Orleans are treated to free music at a festival dubbed as the largest free festival in the United States. This is the French Quarter Festival (FQF), which has been held in New Orleans since 1984, initially to celebrate the completion of road repairs which the city had invested a lot of money in, and had taken longer than expected.
No one would have thought it would turn into what it is now, with crowds that swell each year coming from far and wide. Today, the festival is synonymous with zydeco, jazz, and blues music genres filling the air for four days in the French Quarter neighborhood of New Orleans. You are likely to count in excess of 1400 artists doing their thing across over 20 stages. Free dance lessons, food and special events are now part of what you can expect besides the live music and entertainment coming from the best artists in the industry.
The organizers have managed to maintain some of the festival's traditions for the past thirty years, while others have been overtaken by the event. For example, on the face of it you'll see an eye-catching event with various bands and artists competing by trying to outdo the others, but you'll also find food vendors displaying their culinary expertise in a rush to rake in profits from hungry festival-goers.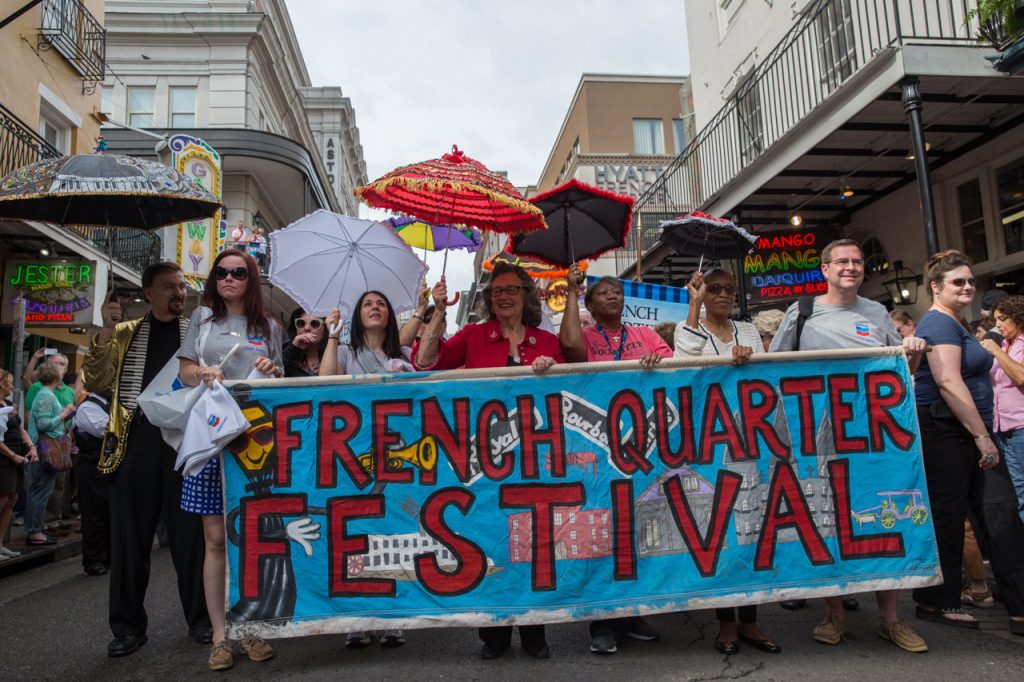 The festival continues to get better by the year and there is a concerted effort by the organizers, French Quarter Festival Inc. to make every year a fresh, memorable experience. Regular attendees have seen many changes occur, while still maintaining the original entertainment theme. For instance, starting in April of this year, they brought in a new president and CEO, Emily Madero, who has a track record in non-profit management, fundraising and leadership, to help take the festival to even greater heights. Amazingly, even though she assumed office days before the start of this year's event, which was held between April 6th and 9th, she did tremendously well, looking at the attendance figures and the feedback from the attendees.
It's no small feat to amuse a crowd of 700,000 and counting, which were the figures released for this year. This is without including attendees for Bourbon, Royal, Chartres, Jax Brewery, the French Market and other special events. To measure the attendance, the organizers have a huge task to adjust figures to reflect the actual number as much as possible. They utilize security guards armed with click counters and adjust figures for multiple event attendees, as there are no tickets on sale or boundaries in the festivals.
This year, 1700 musicians were in attendance to thrill the surging crowd from the 23 stages available. A total of 44 first-time musicians were among this number, which shows how the stakes continue to rise at this free event.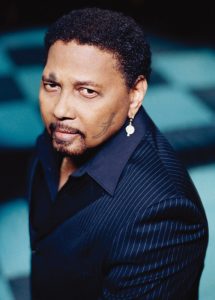 Aaron Neville, the R&B artist who can brag four platinum-certified albums was one of the first-timers who headlined at the Abita Beer Stage and saw the crowd swell on that Thursday afternoon by a whopping 60%, comparing this year's first-day attendance to last year's.
Other Louisiana artists featured include Soul Rebels, Irma Thomas, Tank and many more. Follow this link for a complete list of artists from this year's festival.
Business was booming also; merchandise sellers, food and beverage vendors were smiling all the way to the bank. This year will go down as the French Quarter Festival with the highest volume of trade so far. This is great for maintaining business relationships with vendors; the event is expected to generate revenue from trade, bearing in mind there is no entry fee.
Though this year's attendance crossed the 700,000 mark, it was still short of the previous year's figures which stood way above 760,000. The new boss will have no difficulty explaining that away though, looking at the exemplary performance of the overall event. Looking forward, by the time next year's event comes around, there's no doubt she will have settled and learned the ropes. Therefore, we can't help but wait in earnest to experience a bigger and better French Quarter Festival next year.
700,000 is not a small number by any standards, and it's thanks to the event organizers that the festival pulls such a crowd, Mother Nature cannot also go unmentioned as she provided plenty of sunshine and favorable weather during that weekend. We hope she will grant us the same gesture next year when the time for the festival comes around again.