Mention the word Paris, and one thing comes to mind – fashion. And if you search deeper to find out why it has retained the name as the fashion capital of the world, despite other cities like New York, Milan and London clamoring for the title, you'll find a long history dating several centuries back, of resilient personalities who were doing everything to keep on top of the fashion industry. France and creativity are one and the same thing. Most of the world's biggest artists whether it be in music, fashion, sculpture – you name it – they all have some roots in Paris. Read on to find out why Paris is deemed synonymous with fashion.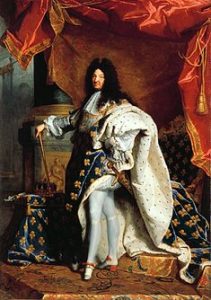 Back in the 17th century, France was reigned over by King Louis XIV. He had a lavish taste, looking back at the way he dressed and some of the exquisite architecture he commissioned like the Palace of Versailles. His love for luxury caused him to bring forth a number of artistic industries which included the textile trade. These industries were under the control of the loyal court which became the worldwide jury of style. Since then, Paris has been frequented by the heavyweights of the fashion industry, which has seen it earn the title of the fashion capital of the world, and the highest quality of fabric and materials come from there.
But the phrase "fashion design" was not known until the 1850s. Charles Fredrick is credited with inventing fashion design when he came up with a brand and put his label on the clothes he designed. He had a shop in Paris, where he enjoyed a lot of success. He could dictate to his customers what to wear which was totally contrary to the tailors then, who could be ordered to make anything their customers desired. In fact, the word couturier (fitting clothing) was created to describe him.
Haute Couture was to follow and flourish as the demand for fitting clothes swelled in the 19th century. Tailors and seamstresses established their shops in Paris and, like Charles Frederick, other fashion houses followed, including Madeline Vionnet and Paul Poiret among others. Paris hasn't turned away from fashion since.
Other notable fashion houses of the early 1920s like Coco Chanel put a new dimension on the industry. She came with a new trending fashion for women's' undergarments by sewing free-flowing designs, unsheathing women from the painful corsets which were commonplace at the time, and would manipulate a woman's upper body. Coco Chanel is still a household name in the fashion industry today.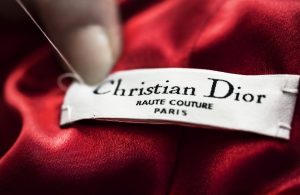 But the industry faced a setback during World War II when many fashion houses were forced to close their shops. America captured that moment to try and shift focus from France to American designers, and names like Claire McCardell came up. But since fashion runs in the blood of Parisian designers, they had to reclaim their position. Designers like Christian Dior hit back with irresistible designs which sent fashion-hungry people fleeing back to Paris. The 'new look' fashions by Christian Dior came during a post-war period when textiles were in short supply and making clothes required a great detail of fabric, but it sailed to success due to its feminine and elegant silhouette.
Paris has travelled along a strong growth trajectory in the fashion world, and in the 20th century, many other fashion houses started coming up. You'll find the likes of Pierre Balmain and Hubert De Givenchy among many others made their base in Paris and sprouted to other parts of the world. Competition has been stiff of late, and many cities are trying to steal the show from Paris, but they have a long way to go as fashion remains deep-rooted in the heart of the city.
The list of top-notch designers continues to expand, making Paris a shopper's paradise and the fashion capital of the world. You cannot mention fashion and not think of Paris – that's why Paris is truly synonymous with fashion.