As the year unfolds there is plenty of culture waiting for you here in the City of Lights. Remember you can always count on France if you're looking to update yourself on the latest happenings in the world of fashion, art, music and any other discipline where entertainment and design matters, not to mention the beautiful women.
Read on for a list of exhibitions happening from this autumn into early winter.
Biennial Of Contemporary Arab World Photography
Dates: 13th September – 12th November 2017
Where: Institute du Monde la Cite International des Arts, Arabe, Maison Europeenne de la Photography, four art galleries and the 4th arrondissement town hall.
This will be the second edition of the Biennial of contemporary Arab World photography. There's a lot of work on display, offering a multi-layered and diverse perspective of the Arab world as evidenced by contemporary photographers. 50-odd artists are displaying here with Algerians and Tunisian photographers exhibiting.
Monet Collector
Dates: 14th September – 14th January 2018
Where: Marmottan Monet Museum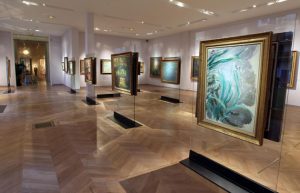 Marmottan Monet Museum owns the largest Monet collection, paintings by the iconic French artist. The exhibition to be held here will bring together art works from some of the world's biggest museums and private collections, including drawings, paintings and sculptures. You'll have a chance to see the works of some of the most famous artists like Renoir, Corot, Manet and others. Works by other little-known artists are on display also.
European Heritage Days
Dates: 16th – 17th September 2017
Where: Participating venues
This exhibition has been around for the past 30 years. It gives the general public access to Parisian monuments to learn about the country's history and culture. There are various special events taking place in different venues and the exhibition is usually free of charge. Some of the top attractions include Musee d Orsay, Arc de Triomphe and Elysee Palace with some buildings like The Fondation Loius Vuitton, Cite de la Mode et du Design and Philharmonie de Paris being accessible.
To see a list of participating venues follow this link.
Glass, The Inventive Middle Ages
Dates: 20th September – 8th January 2018
Where: Musee de Cluny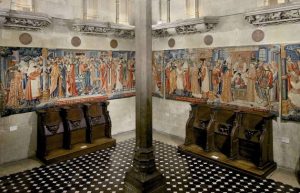 The creativity of the middle ages is showcased at the museum of Cluny where ten centuries of technical and artistic developments in glassmaking are on display. The technique of stained glass was perfected in the fifth century by the master glassworkers, and it's at this time that glass started being used in society. There are over 150 glass works from the middle ages on display in this exhibition, showing how glass has had an impact on scientific discoveries, its symbolism, and importance.
You can follow this link to the event website.
Irving Penn
Dates: 21st September – 29th January 2018
Where: The Grand Palais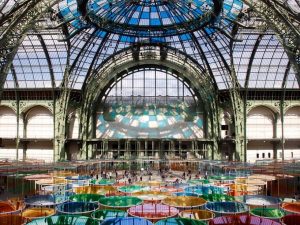 MoMA in New York is partnering with the Grand Palais to showcase the works of Irvin Penn, the famous photographer of the 20th century. Penn is remembered for capturing photos of famous personalities like Audrey Hepburn, Pablo Picasso and Alfred Hitchcock among others. The dates for the exhibition coincide with the centenary of his birth, the perfect occasion to honor his legacy. There are more than 240 photos on display picked from his 70-year career.
Click here to visit the exhibition website.
There you have it. This is our list of unmissable exhibitions for art enthusiasts and beginners alike. There's much more to learn from these exhibitions than meets the eye, so they are well worth your time.